3 tags
10 tags
4 tags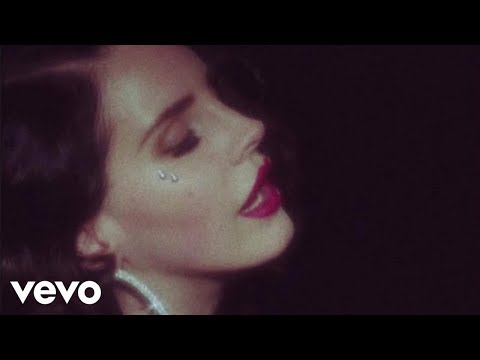 5 tags
Proud Race Talk 1990Nile and Hip Hop - Exceptional... →
3 tags
I think I might make a slideshow of lame ass celebrities who didn't get dressed for the Met Gala, like, no one even tried. Boring as fuck.
2 tags
So, I watched this movie last night on Netflix. It seemed like nothing could go wrong, I mean look at that cast, but somehow everything went wrong. The writing was stale and the characters were clichéd. Kirsten Dunst plays a great bitch, but I don't really think that's such a hard role to play. Adam Scott and Lizzy Caplan have great chemistry, but they were in Party Down together (one of...
I'm starting to fear that I'm only a good writer when there's a 140 character limit.
2 tags
Watch
altermix: A little a while ago we were luck enough to get a chance to interview Ksenia Marchenko, one half of Ksenia Schnaider. Recently, the duo dropped this awesome video for their F/W collection.
6 tags
Miriam & Yohei Give Us The Lowdown on Shoop →
I got to interview the team behind Shoop, an amazing brand that creates sporty unisex pieces. You can pick up some of their stuff at Exceptional New Design (END).
4 tags
Altermix: Garmento Zine: Conversations in American... →
altermix: Well-written and smart, Garmento explores fashion and creates a conversation. The semiannual publication looks at contemporary and past design with a sharp eye and consists of well researched articles that you won't find in most mainstream publications. Founder and editor Jeremy Lewis has put together an event, an interview series, held at the Museum of Art and...
4 tags
Why aren't there more magazine internships and jobs out there for girls who aren't into Tory Burch or Rebecca Minkoff and just want to wear KTZ and Moonspoon Saloon all day.
7 tags
4 tags
5 tags
5 tags
Finished re-reading The Great Gatsby. I'm emotional right now, FUCK THE BUCHANANS!
8 tags
5 tags
5 tags
5 tags
5 tags
2 tags
13 tags
1 tag
tastetastes: I want more boys in skirts and less people questioning it.
6 tags